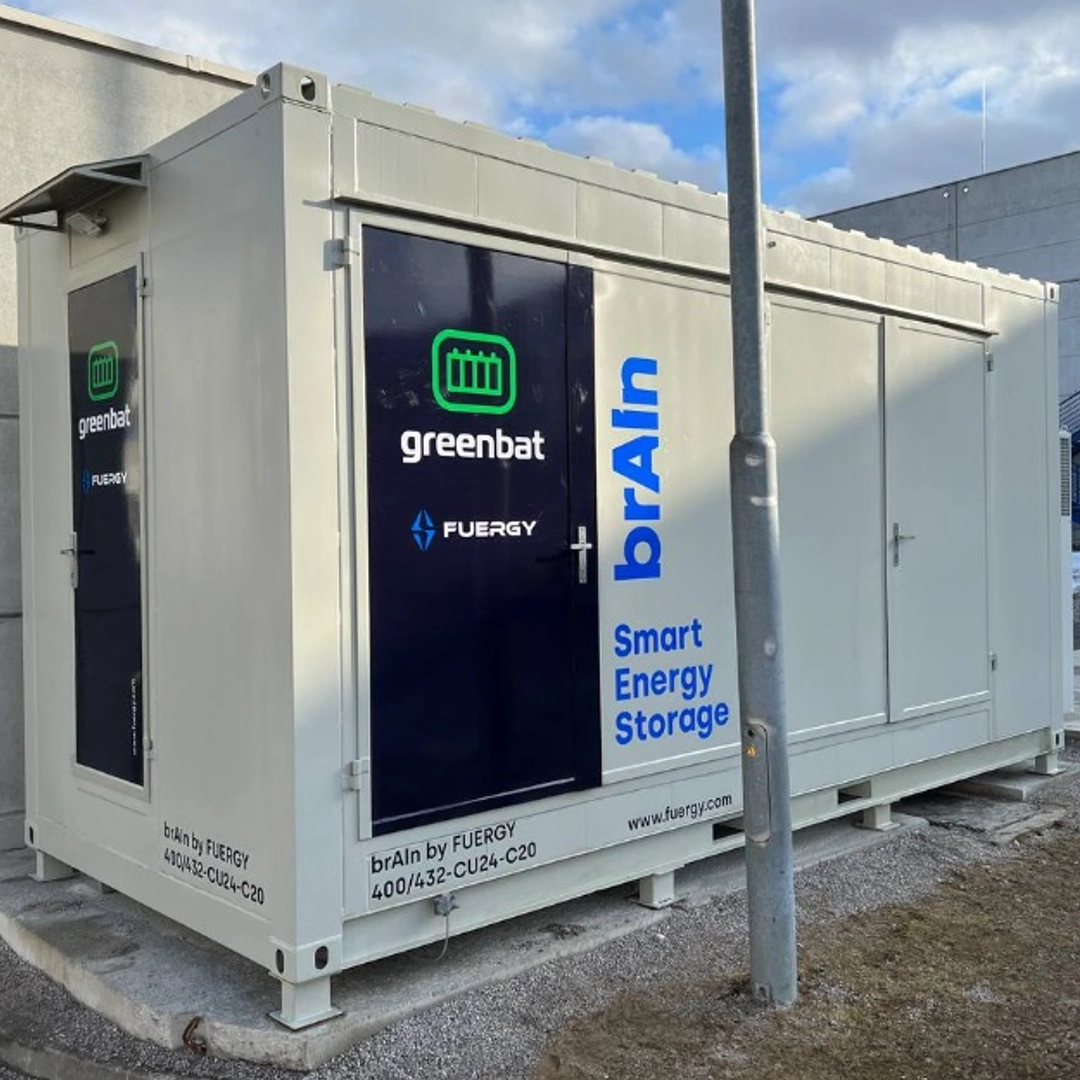 Custom-made storage
Like its predecessors, our latest battery storage brAIn by FUERGY has an installed capacity of 432 kWh, determined based on an energy analysis of the delivery point – more precisely its electricity consumption diagram, solar power generation diagram and all the technologies in operation that could potentially be regulated by the battery storage and the special FUERGY energy management system called flexibility brAIn.
In order to achieve maximum energy optimization and financial gain, it is important to determine optimum storage capacity. As a result, utilization of brAIn's storage capacity reaches up to 100 percent, and the solar panel system is utilized to up to 90 percent.
The chosen capacity also offers ideal conditions for its future scale-up. Especially because Yanfeng wants to expand its existing 250 kWp rooftop solar panels. With its high electricity consumption, including all the specifics, this delivery point could easily accommodate up to four such storage systems, which in total would make just over 1.7 MWh of installed capacity.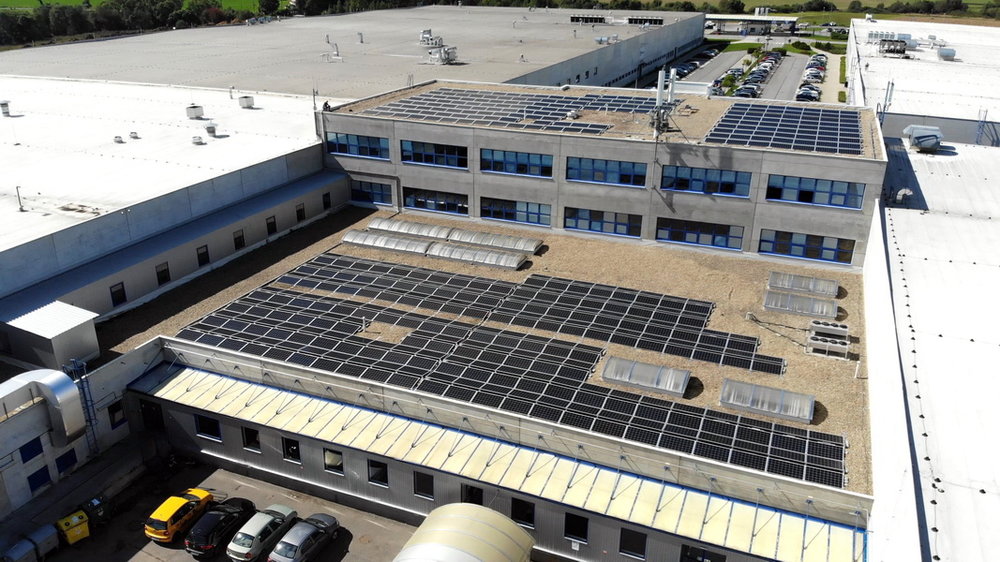 Always getting better
What makes the new battery storage different from previous installations is the use of a new type of battery. It is an absolute novelty in Europe, providing a lifespan of more than 15 years as guaranteed by the manufacturer. Of course, only if we treat the batteries with care just as our system does completely autonomously.
Compared to the previous generation of batteries which lasted about 10 years, this is a major technological advance, proving that green technologies have a much brighter future than fossil fuels. A longer lifespan also means that an investment in solar panels installed together with the brAIn storage, which is currently able to achieve a 3-year payback period, will generate net profit not only for another 7 years, but can now be a pure revenue source for up to 12 years.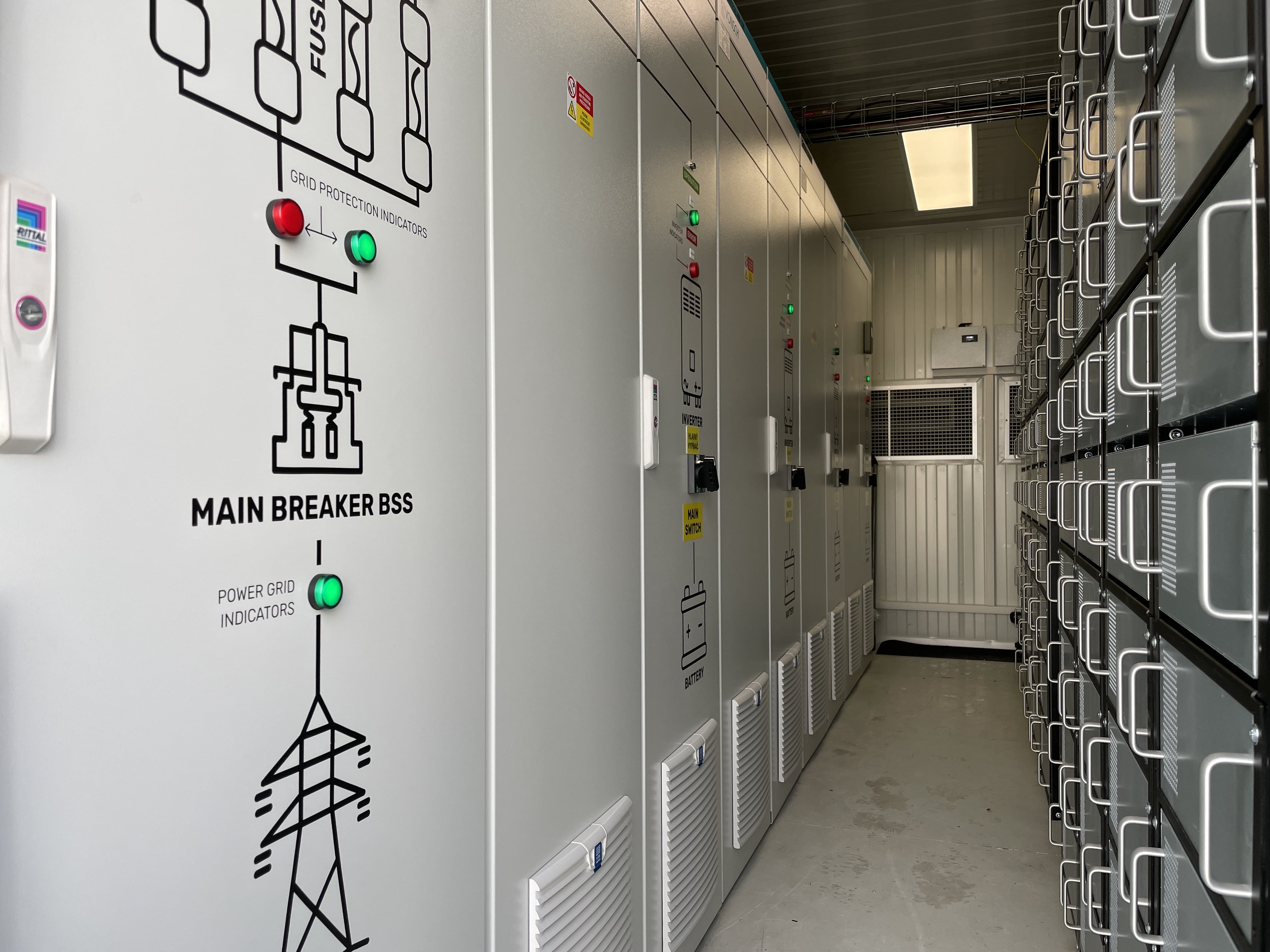 Mass adoption of energy storage systems with the help of the private sector
Recently we have brought to your attention the purchase of our brAIn battery storage systems by FUERGY with a total capacity of 3.24 MWh by Slovenské elektrárne. As mentioned, green technologies, be it battery storage or solar panels, are still quite expensive, which often limits access to these technologies. Luckily, future users of storage systems provided by Slovenské elektrárne will not have to worry about it.
This is also the case with our latest installation, though the owner of the storage system is not Slovenské elektrárne but the company GreenBat. Through the Energy as a Service (EaaS for short) model, and in cooperation with GreenBat, we took care of everything from A to Z, relieving the customer of a number of administrative and technical tasks.
As you can see, investor interest in leasing battery storage systems is really high today. This technology is slowly becoming a new type of green investment product that both generates an interesting profit and facilitates the transition to renewable energy sources. And not only in the sunny South, but also in the northern regions of Slovakia, such as in Námestovo.
What functionality does the storage offer?
A reliable supply of electricity provided by the distribution company and technological processes which are less prone to power outages have a positive impact on utilization of the entire storage capacity. This means that even the part of the capacity which could eventually serve as the energy backup is used primarily to regulate and optimize electricity production and consumption of the delivery point, and further, to achieve maximum financial gains.
What is more, battery storage has a much higher purpose. Storage systems can shift electricity consumption and production over time, thereby reducing the burden on the power grid. By providing the so-called regulation services, energy storage systems contribute to the overall stability of the electricity network and quality of the electricity supply and in doing so, efficiently replace traditional fossil fuel providers of these services.
Nothing but benefits! Don't you think? We believe that even in this case, the well-known saying "easy to get used to" will apply, and with the help of GreenBat, we will soon meet our target of 1.7 MWh installed capacity. Keep an eye on social media or subscribe to our newsletter.
We are living in the future of energy. Are you?