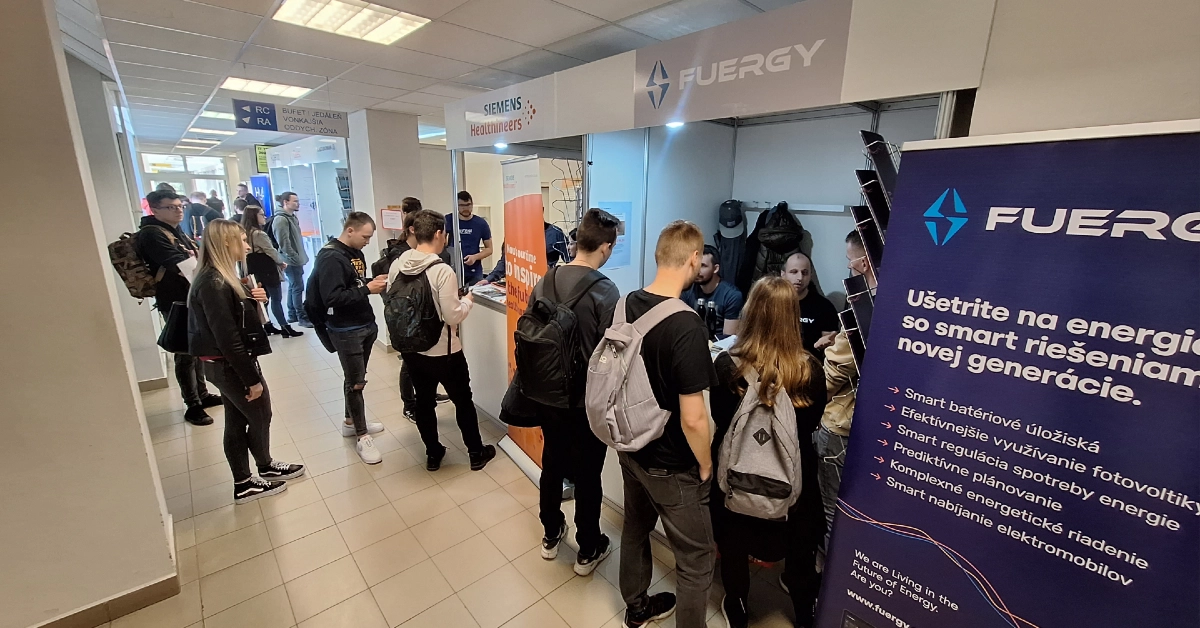 The IT Marketplace is a perfect opportunity to connect promising young talent with the right companies that can offer room for development. . Not only is FUERGY's research and development center located directly in Žilina, informatics and management is at the core of our technologies.
Let's be honest, the field of energy is not usually on a student's radar, however, we are always more than happy to introduce curious observers to the exciting world of energy and show how to work with our own mosAIc development platform.
The aim of this event is to offer students an opportunity to gain experience in the field or the chance at real cooperation, either in the form of recognized experience within the course of studies, a work internship or even a promising job offer.
Practice along with study means that students take a compulsory course called Practice wherebythey must complete 125 hours of work in a selected company.
All in one place and directly on the university grounds, students can talk about job opportunities with successful IT companies operating in the Žilina region. Those who bring resumes can even leave with an internship or a job.
On the other side, IT companies have the opportunity to tell their story, reveal behind-the-scenes workings, what they do and what their vision or mission is.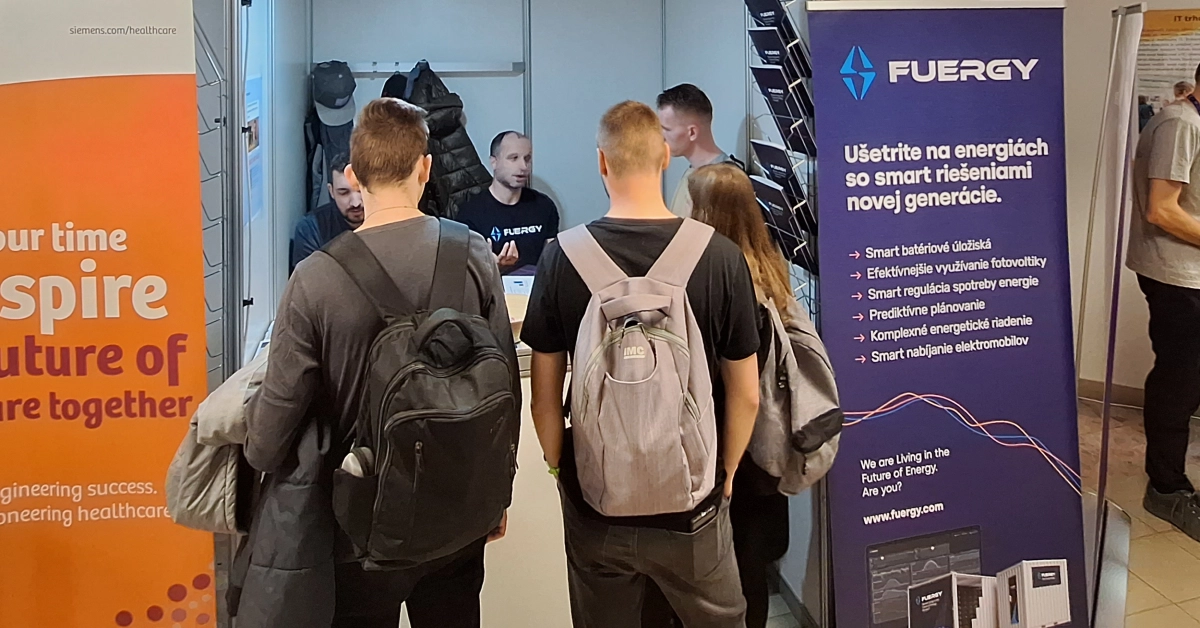 We decided to show why FUERGY is the right choice.
We explained our mission here at FUERGY and showed how you can be a part of projects that have the potential to become something revolutionary like Uber or AirBnb. Participants learned that they can gain experience in one of the most promising industries, which is currently lacking qualified IT professionals, that they will learn with top professionals and instead of getting lost in a corporation, and can enjoy being part of a great team with a family atmosphere.
We answered a lot of curious and interesting questions from students and we were very pleased to see such interest.
FUERGY was very happy to be a part of this wonderful project, where such a beautiful symbiosis was created between the school, students and companies.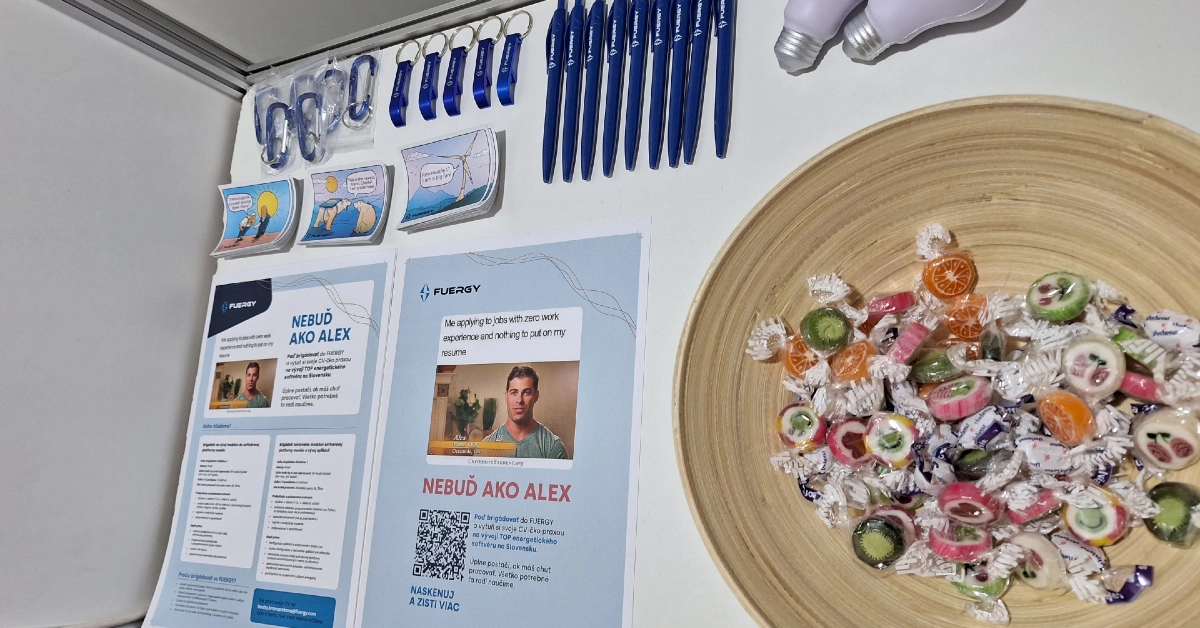 We are living in the future of energy. Are you?