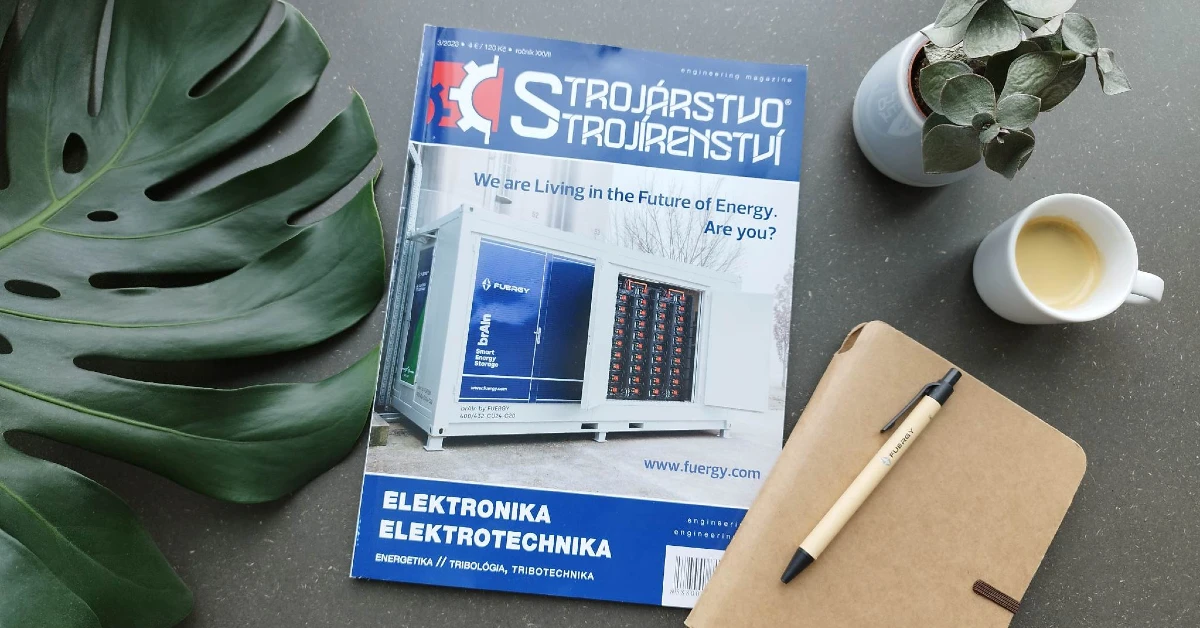 The company behind installation of the very first high-capacity smart battery storage system in Slovakia has only been operating since 2018. Thanks to an innovative approach to energy management paired with outstanding results, FUERGY has recently received a 16 million Euro investment which will fund further expansion into the neighbouring Czech Republic and Poland.
New generation energy and savings
FUERGY solutions are based on the principle of providing non-certified ancillary services. Ancillary services are purchased by the operators of power transmission systems in order to manage surpluses or shortages of electricity in the power grid to ensure the quality of electricity supply and stability of the system. Traditional ancillary service providers run mostly on fossil fuels and maintain official contracts with transmission system operators for availability.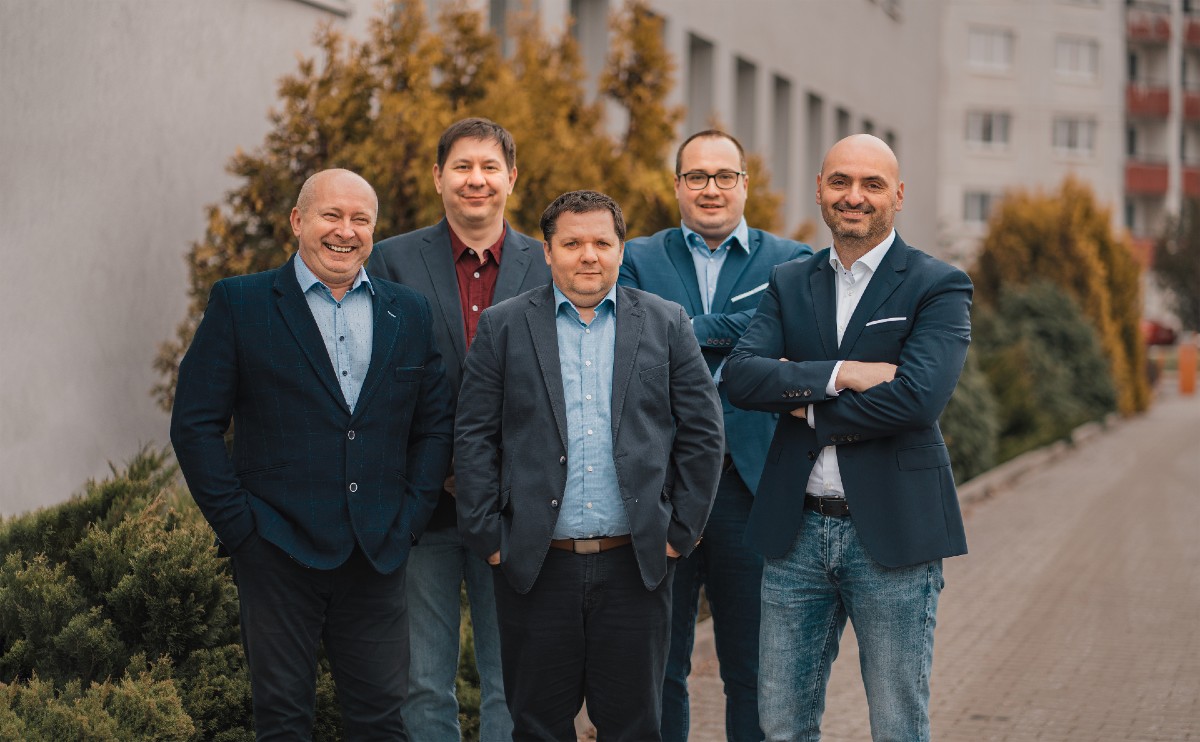 FUERGY technology provides this same service through the precise timing of electricity production and consumption, relieving the burden on the power grid. This is accomplished through the expert management of battery storage, energy-intensive technologies and/or a range of energy sources installed on site. However, unlike traditional fossil fuel providers, FUERGY's services are cheaper, faster and above all, emission-free. Non-certified ancillary services are provided when it is suitable, there is no need for technologies to be constantly available.
Profit generated from the provision of non-certified ancillary services is divided according to pre-agreed conditions among all parties involved, including the owners of technologies regulated by FUERGY. This share reduces total electricity costs leading to an unrivalled overall savings on energy.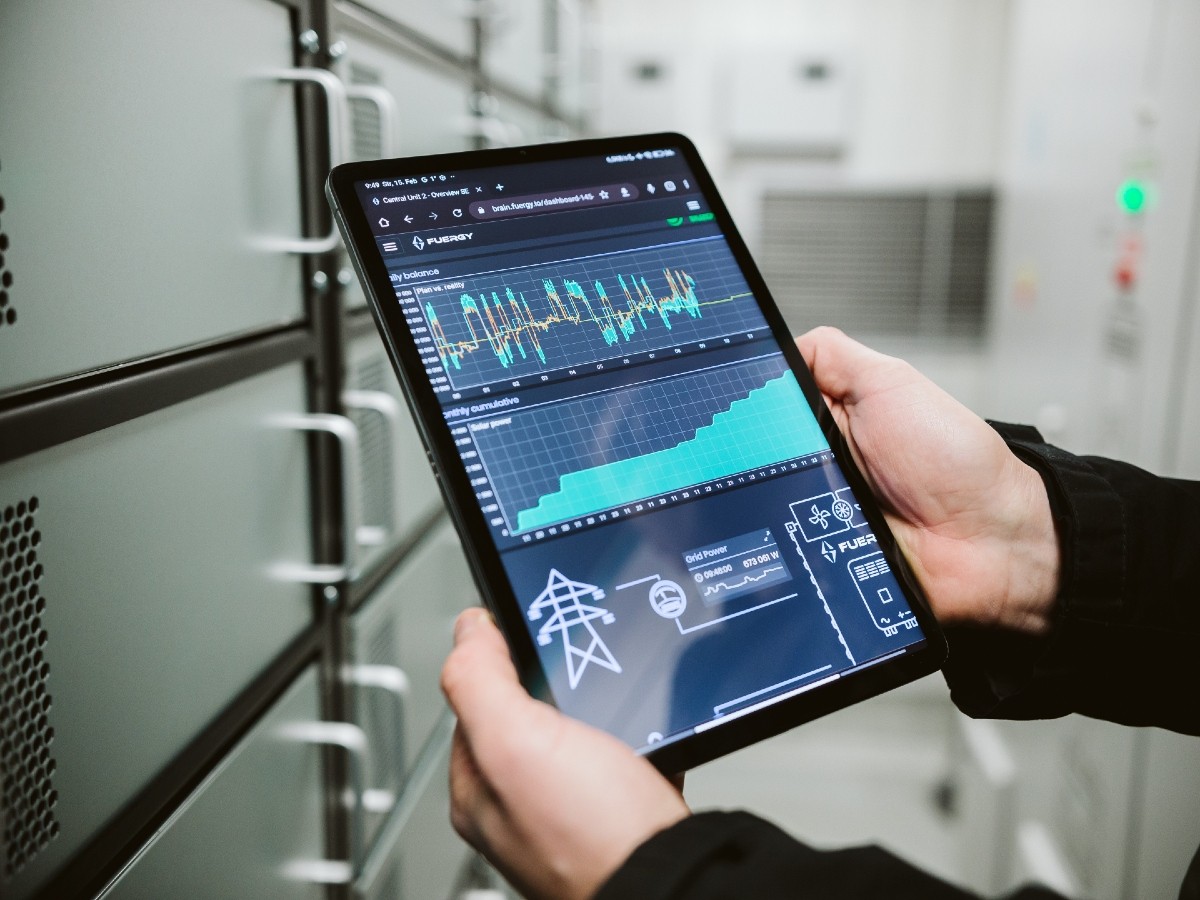 Automated and predictive solutions
At the core of FUERGY solutions is a proprietary and unique software solution that evaluates historical and current online data, monitors the situation in the transmission system and, thanks to integrated artificial intelligence, better predicts how the customer and the power grid will behave.
Simply put, when there is an excess of electricity in the power grid, FUERGY software will charge batteries, increase the power output of operated technologies and reduce the power production of energy sources. In the case of an electricity shortage, the reverse is performed.
FUERGY solutions work in fully automatic mode. This means that the same energy optimization usually provided by an entire energy department can now be handled by a single software solution and thus is now available to companies who cannot afford an internal energy management department.
Smart battery storage brAIn – more than just for storing surplus solar energy
It should be pointed out that the goal of FUERGY solutions is not to reduce energy consumption as such, it will remain more or less the same. However, through the precisely timed charging and discharging of the smart battery storage brAIn, FUERGY software shifts electricity production and consumption over time to relieve the burden on the power grid while better utilising locally produced electricity, such as from photovoltaics if present.
The battery storage brAIn does not work like conventional storage systems which only passively store surplus solar energy. By continuously charging and discharging batteries throughout the day, it actively helps to stabilise the power grid generating a profit from the provision of non-certified ancillary services. It can therefore operate without being combined with a PV system. For companies lacking suitable conditions to install an energy source on site, FUERGY offers a new type of green technology which reduces total carbon footprint and saves on electricity at the same time.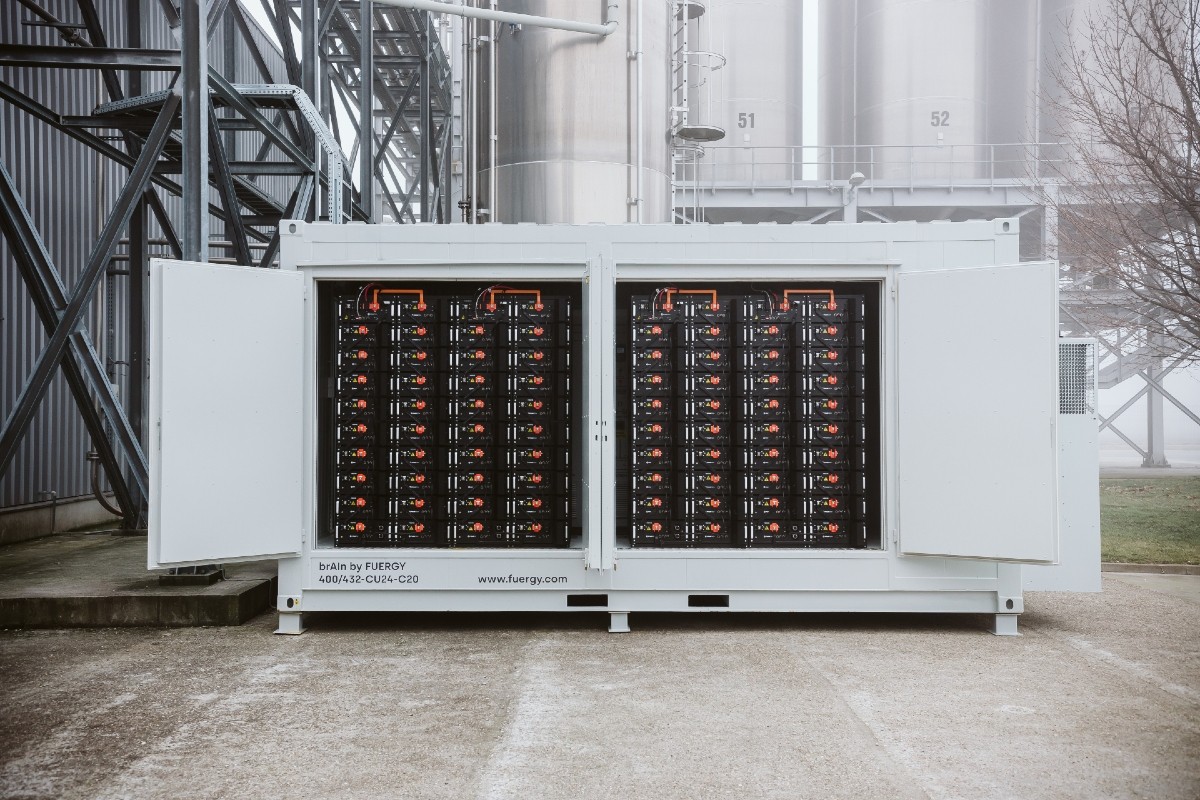 Unrivalled payback period and lifespan of battery storage brAIn
FUERGY tailors its high-capacity storage system brAIn for business customers according to the needs of their electricity production and consumption allowing the system to reach 100 percent battery capacity utilisation (compared to the usual 60 percent approx.), and up to 90 percent utilisation of locally produced green energy (compared to approximately 50 percent for single-purpose solar surplus storage).
The maximised utilisation of green technologies combined with the generation of extra savings from the provision of non-certified ancillary services is reflected in the quick investment recoupment for FUERGY solutions. This can be as low as 2.4 years for the high-capacity storage system brAIn alone, and 2.9 years when combining a storage system with a PV.
The lifespan of batteries used in the brAIn system as stated by the manufacturer is up to 15 years. What is more, FUERGY software manages storage systems in a way that achieves the lowest possible battery degradation, which today is only around 1.5 percent per year, maximising the lifespan of the entire system. Thanks to the use of non-flammable LiFePO4 batteries, the brAIn can be installed outdoors as well as indoors.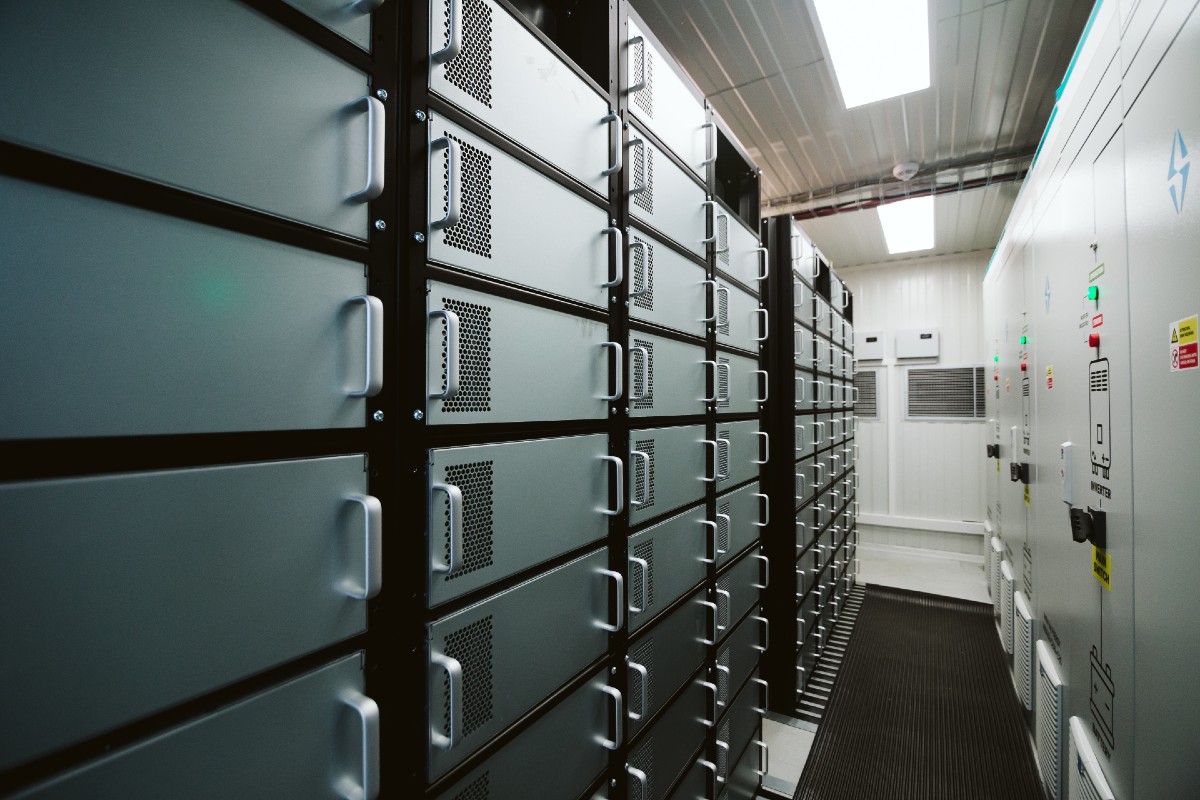 flexibility brAIn – technology regulation with immediate savings
In addition to the smart battery storage brAIn, FUERGY offers a software only solution called flexibility brAIn, which helps to stabilise the power grid by regulating the power output of energy-intensive technologies with the potential for accumulation or regulation. The applicationo perates within preset limits in consideration of the current power grid situation – i.e. a surplus or shortage of electricity. The flexibility brAIn thus gives consumption-only technologies a new purpose that generates immediate extra income.
The flexibility brAIn is currently in use for heat pumps in the National Football Stadium and the arc furnace in Železiarne Podbrezová, where the well-timed shutdown of the furnace, and thus also reduction of electricity consumption at the times of power shortage, saves hundreds of thousands of euros per month. This is achieved through a software extension to the furnace's control system, which was implemented in less than two weeks.
In addition to furnaces and heat pumps, the flexibility brAIn is also suitable for chillers and other HVAC systems, compressors, reservoirs or tanks.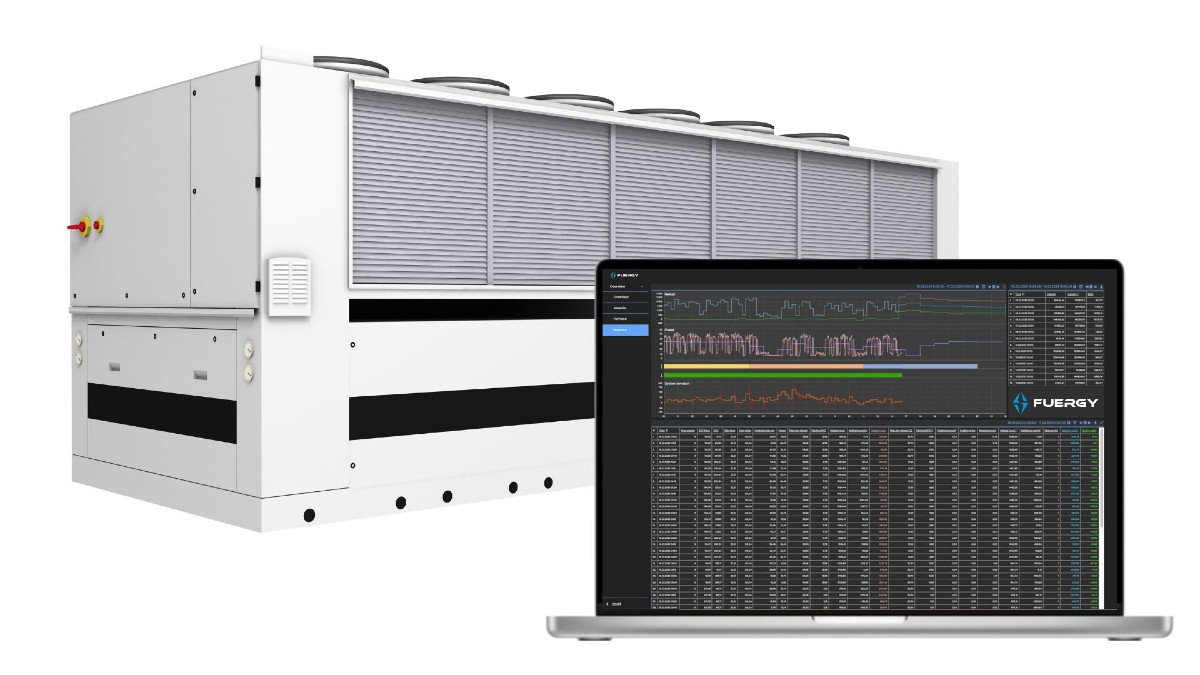 Energy as a service - storage with no initial costs
Thanks to impressive monetary and technical results, FUERGY is able to offer the battery storage brAIn under the Energy as a Service model, or EaaS, designed for companies without the financial means for on-site battery storage systems. Under this model, the storage system brAIn is funded by FUERGY or a third party.
The entire solution is installed for the customer free of charge. FUERGY software then autonomously manages electricity production and consumption generating a profit from the provision of ancillary services. Customers receive a share of the total profit for providing room for regulation and are rewarded for playing an important role in the entire optimization process.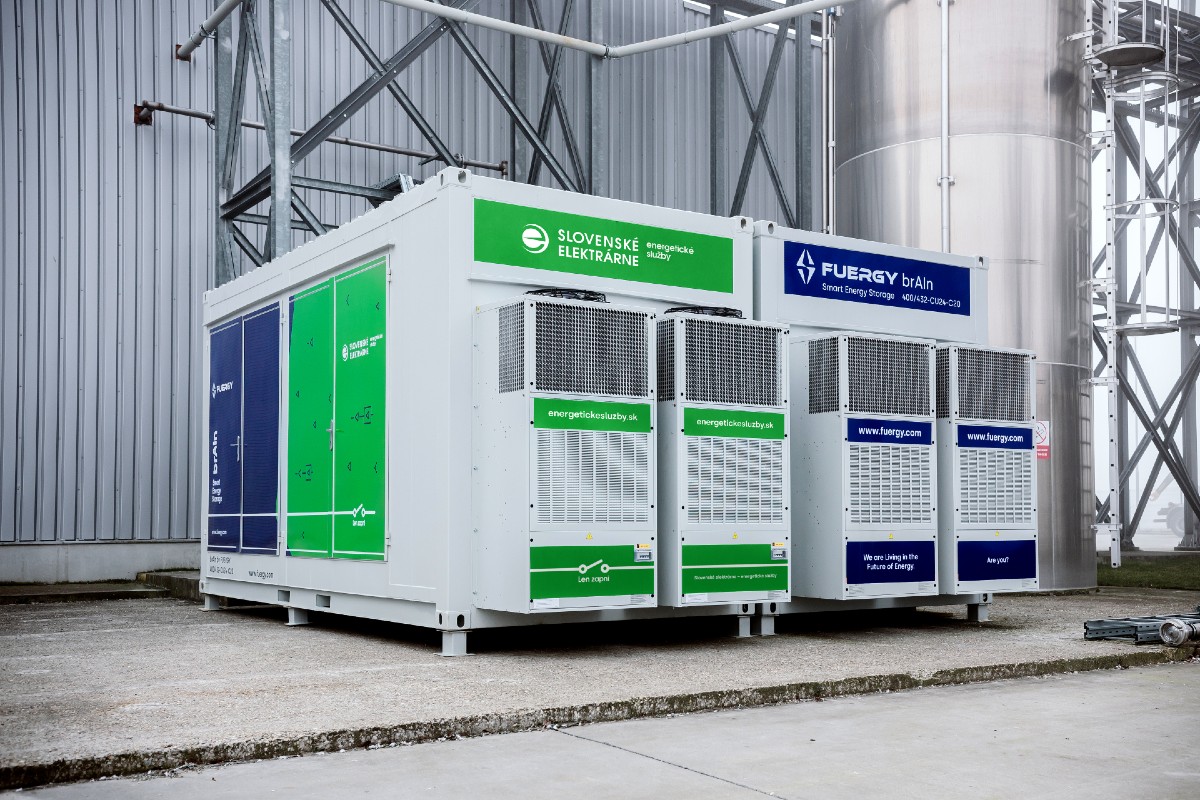 We are living in the future of energy. Are you?