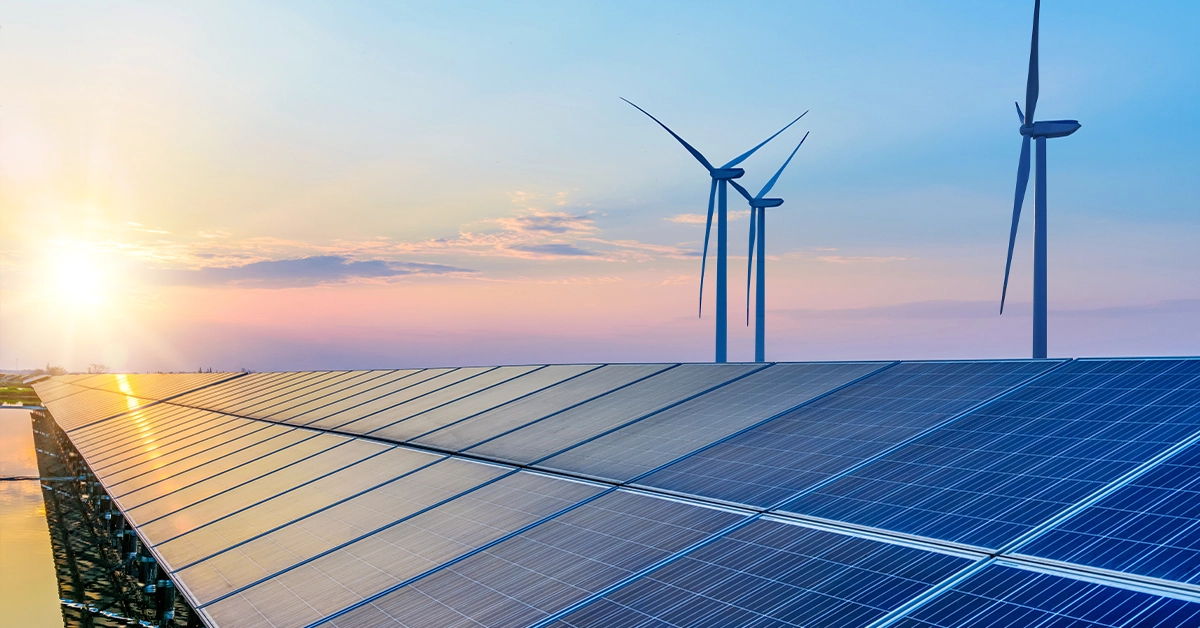 From 2012 to 2016 the state was scorched by its worst drought in over a millennium. A study made in 2014 found that the 2012–2014 drought in California was its most intense in at least 1,200 years. But it wasn't just low rainfall. California experienced similarly low precipitation in the past, but this time it combined with record high temperatures to result in an unprecedented state-wide drought.
Then the reverse happened in 2017 as much of the state broke precipitation (rain) records. California averaged 30.75 inches of precipitation, the second-highest average since such records began being kept in 1895, leading to flooding, property destruction, and other effects.
California's government took a step back and analyzed the factors behind these statewide natural disasters. These events have clearly been exacerbated by global warming. 2013–2018 were California's five warmest years on record. It doesn't take a climate scientist to realize that droughts, flooding, and wildfires have something to do with these swings in temperature and rainfall.
The state's leaders decided to do something about it. In August 2018, California state lawmakers passed State Senator Kevin de León's Senate Bill (SB) 100, raising its goal of supplying the state's energy needs with 50% coming from renewable energy sources by 2026, 60% by 2030, and 100% by 2045.
California had already set a renewable portfolio standard in 2002, strengthened by Governor Arnold Schwarzenegger's 2008 executive order requiring that 33% of electricity be generated by renewable sources by 2020. Governor Jerry Brown signed SB 350 in 2015, expanding the requirement to 50% renewables by 2030.
The state government's decision to embrace renewables is particularly important due to California's large size, population and, most important of all, its robust economy. If it were a country, it's $2.7 trillion USD economy would be the fifth largest in the world. It is also a massive exporter of popular culture in the form of movies and TV shows with global influence. For a state like California, embracing renewables isn't just a necessary step in order to mitigate climate change — it could be setting a trend for the rest of the world.
How realistic are the goals set by California's ambitious, green-friendly government? Sure, California is famous for its excellent and year-round good weather, the state is home to the sunniest place in the lower 48: Imperial County, California and Los Angeles, the state's largest population center, has 329 clear days with above 32°C. Coupled with a robust economy, a very progressive population and a government friendly to green initiatives, it seems that if any state is to succeed in such an ambitious goal, it will be California.
However, there will be plenty of challenges. Balancing is a huge problem for any power grid that relies heavily on sun or wind power, and California is a good example of how the energy supply and demand chart 'duck curve' can create immense problems for utility companies.
The huge rise of renewables is also causing natural gas plants to shut down much earlier than anticipated due to less demand for their energy, which is making them less cost-efficient than they were before.
Ironically, too much of renewable energy is the root of most problems for California's energy management. Smarter management, better planning, utilization of energy storage and energy-sharing concepts like FUERGY will be the keys to the state's ambitious goal of going 100% renewable.
"Have no illusions. California and the rest of the world have miles to go before we achieve zero carbon emissions," Governor Jerry Brown said upon signing SB 100. "But you have to begin. You have to get something done. California's been doing stuff that the rest of the world — most of the world — is just hoping they might get to someday."
Stay updated about the challenges that renewable energy faces today and subscribe to our blog. For the latest news about FUERGY, follow us on Facebook and Twitter or join our newsletter.
We are living in the future of energy. Are you?